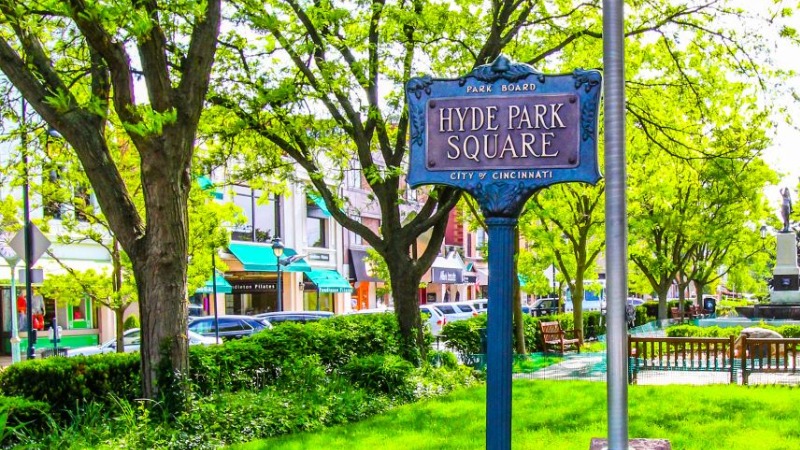 Which Neighborhood Has The Best Square: Hyde Park vs. Mt. Lookout vs. Oakley
Determining which Cincinnati neighborhood out of Hyde Park, Mt. Lookout, and Oakley has the best square is akin to asking the long-debated question of which seven areas make up the "Seven Hills" of Cincinnati.
A variety of different answers are inevitable.
With our booming job market, urban-suburban lifestyle, affordable housing prices, and those picturesque Ohio River views, the most difficult part of Cincinnati living is deciding which part of the city to live in.
As a seasoned real estate agent for this area, I've found that for my client's to choose which area to reside in, they should first explore the trendy squares of Hyde Park, Mt. Lookout, and Oakley. I always recommend experiencing a neighborhood's energy, people, and vibe to make that choice.
All three squares are unique in their own right and are all only a 15-minute drive from the happenings of downtown. No matter which little slice of urban suburbia you decide upon, you can't go wrong. The Queen City is the place to be.
Let's explore these three squares and discover your favorite! 
Hyde Park Square
Hyde Park is Cincinnati's oldest, renowned, and most affluent enclave. With its vibrant, urban-suburban atmosphere, Hyde Park Square is a gem in the heart of the city.
This trendy square, appropriately dubbed "unique Cincinnati," lives up to its moniker with its charming Victorian architectural lined high-end boutiques, apparel stores, art galleries, restaurants, bars, coffee shops, and more. A small yet serene island park rests in the middle of the square and is surrounded by verdant trees, meticulously landscaped gardens, and lawns with the historic Kilgour Fountain as the featured centerpiece.
It's the perfect location for a social gathering, grabbing a bite to eat, treat yourself to retail therapy, or dining alfresco at one of its many eateries.
Naturally, this one-stop-shop square makes Hyde Park one of the most coveted places to live in the city. The square's ambiance caters to all walks of life and charms even the most discerning with its fun, young and vibrant energy.
Surprisingly, it's an attainable part of town for renters and homebuyers alike and offers historical and brand new homes. The area features a broad selection of apartments, condominiums, mid-range family homes, as well as prestigious multi-million dollar estates.
Hyde Park Square Restaurants and Bars
You can easily spend an entire day at Hyde Park Square.
Be sure to visit these local favorites:
Ahh, does life get any better than Hyde Park Square?!
Hyde Park Square Shops
Get your steps in and your wallets out while exploring Hyde Park Square's over 175 specialty shops. It's a fantastic place to get unique gifts or score a one-of-a-kind find for yourself.
Not into shopping? Not to worry, Hyde Park Square shops cater to everyone. If you're an art connoisseur, be sure to visit the spectacular local art galleries. Fitness enthusiast? Pop into one of the many exercise studios. Don't want all the hustle and bustle? Head to the park, soak up some nature, and zen out.
Hyde Park Square Events
I'd be remiss if I didn't mention that Hyde Park Square hosts some of the most anticipated events and festivities of the year! It's a happening social hub for the community, and there's no shortage of fun here!
Some Hyde Park Square event highlights include: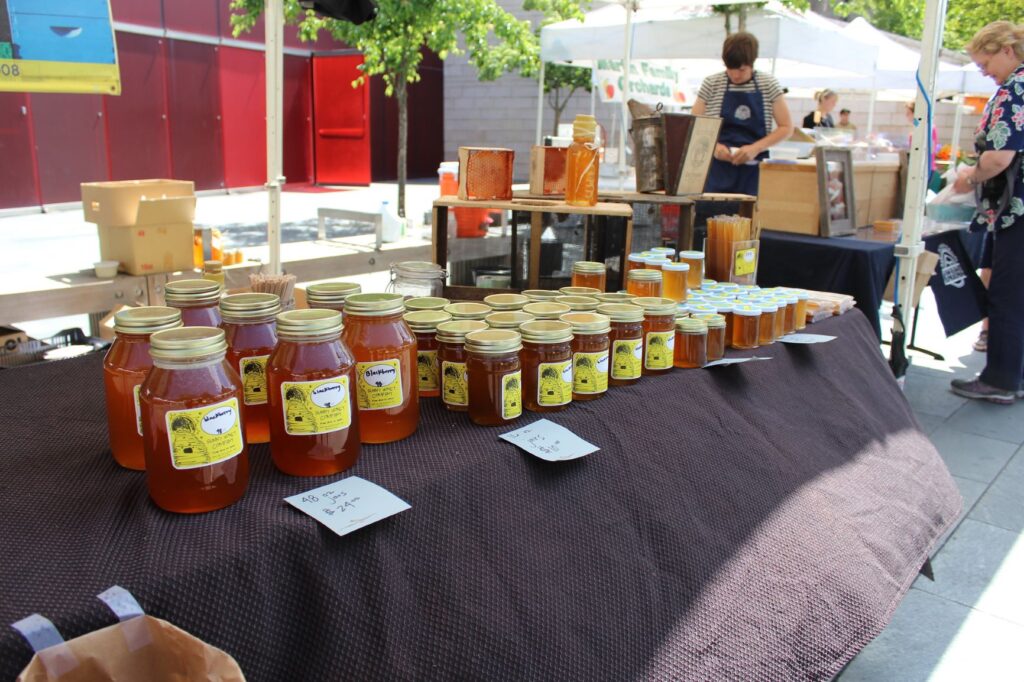 Mt. Lookout Square
Here's the thing about Cincinnati squares, they're all charming, and Mt. Lookout Square is no exception.
Originally developed by a Frenchman in the 1900s, it exudes a quaint European feel that inevitably charms all who visit it. Situated on the east side, Mt. Lookout Square doesn't showcase as many lavish stores, yet this still affluent suburb offers a unique sense of timelessness that's lost upon other cities.
This heartwarming street of quaint boutique stores, casual restaurants, bars, coffee shops, venues, and essential everyday shops is hard not to fall in love with. Young families, hoards of college students, young professionals, and people with dogs are attracted to this square's many amenities.
If you live an active lifestyle, the square itself is incredibly walkable, and it's located blocks away from Ault and Alms Park, as well as the Observatory. Parking can be difficult, but you can always find a spot further away if you don't mind walking.

Just steps away from the action of Mt. Lookout Square, idyllic, tree-lined residential streets lead to luxury apartments, condominiums, and sophisticated Traditional style homes.
Mt. Lookout Square Restaurants and Bars
When hanging out in Mt. Lookout Square, the smell of roasted coffee in the air is not an uncommon experience. If you have a moment, stop into Lookout Joe's for a quick caffeine jolt.
If you aren't into chain restaurants, Mt. Lookout Square is your new food mecca. The square offers a variety of sensational cuisine options.
Mt. Lookout Square favorite restaurants include:
Mt. Lookout Square Shops
In Mt. Lookout Square, treasures of the past are still cherished. This is illustrated through the charming used book store, the Vin Acco Time Repair clock shop, and many other quirky stores you may stumble upon when visiting the area.

There are everyday necessities available, such as a bank, CVS, an animal hospital, dental offices, acupuncture, and massage therapy. However, the true jewels are these rare, nostalgic stores that transport you back to a simpler time.
If you're in the neighborhood, stop by Buona Terra for a scoop (or two!) of their delicious gelato!
Mt. Lookout Square Events
Mt. Lookout Square knows how to throw a crazy fun party!

Here are two favorite Mt. Lookout events that can't be missed: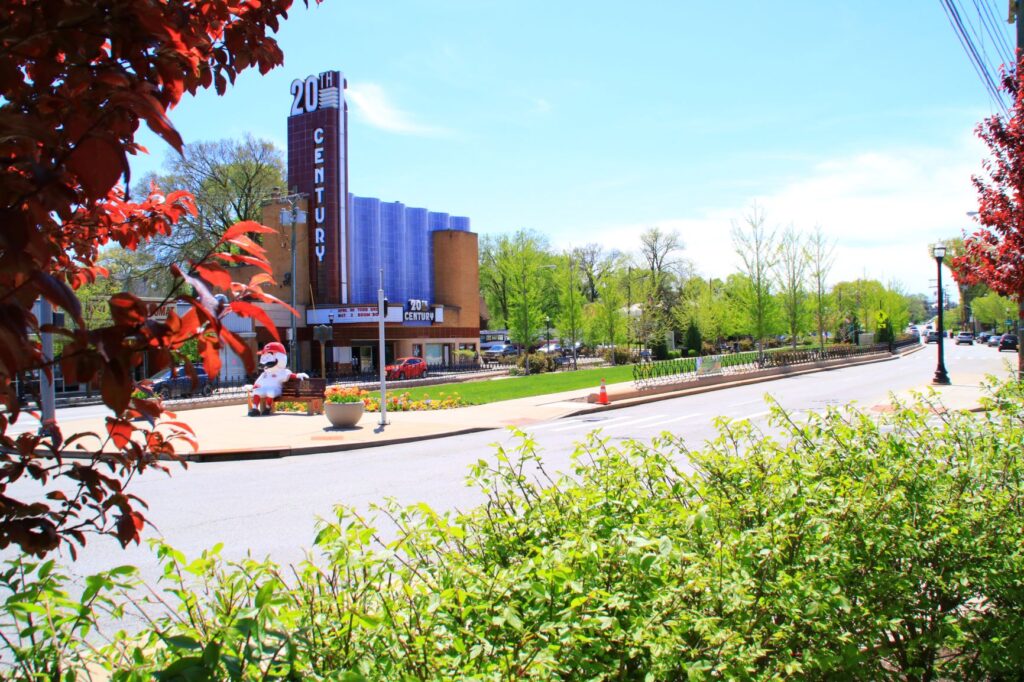 Oakley Square
Oakley Square is the cooler older sister of the two former squares with its outstanding eateries, hip craft beer, and vintage independent shops that make it especially unique and edgy. You never know what you'll stumble into when you go there.
It's the ideal hot spot for a date night or catching up with friends, and it's a guaranteed great time out on the town with awesome food and even better people!
The real estate market in Oakley is starting to heat up. If you love this area, I recommend looking into the current real estate inventory sooner than later to make sure you get into the neighborhood before prices get too high!
Oakley Square Restaurants and Bars
Oakley Square has no shortage of beloved restaurants and delicious ethnic cuisine.
Here are the best places to eat in Oakley Square:
Oakley Square Shops
Oakley Square has an eclectic mix of shops to spend the day exploring. You never know what little gem you'll discover!
I love to visit these Oakley Square shops:
Oakley Square Events
Cincinnati knows how to throw seriously fun events, and Oakley Square is no stranger to a party!
Check out these Oakley Square events:
Do you think one of these Cincinnati squares would be the right neighborhood fit for you?
If you're interested in buying a house in one of these areas, please reach out to me. I'd be honored to help you find the future neighborhood you'll call home. As a boutique agent, I consciously focus on a limited number of clients at a time to give my utmost attention and dedication in assisting you with your home purchase. 
Regardless of whether you gravitate towards Hyde Park, Mt. Lookout, or Oakley Square, it's been proven time and time again that Cincinnati is not only a desirable place to live but a much sought-after one. It is indeed the QueenCity, but you already knew that.