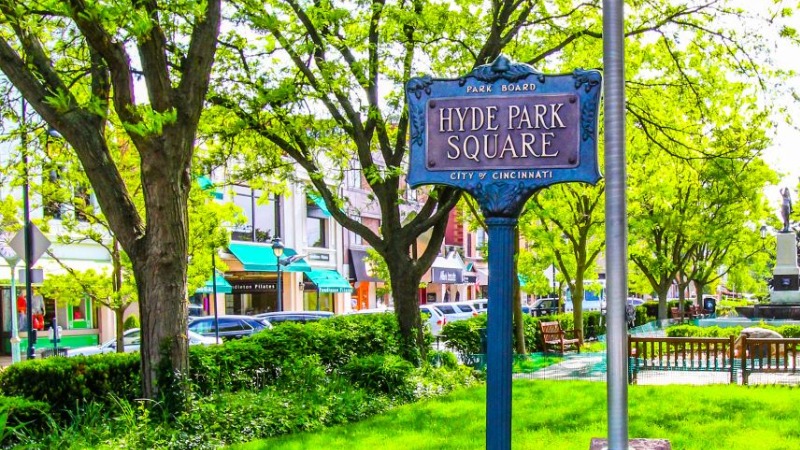 7 Great Reasons To Buy A House In Hyde Park, Cincinnati
If you're shopping for a home in Cincinnati, Ohio, consider the historic neighborhood of Hyde Park! The area first rose to prominence in 1892 when several Cincinnati businessmen, inspired by the creation of a rail line linking the city to the then-rural area, purchased land to establish homes for the city's elite. Hyde Park was incorporated as a village in 1896 and annexed by Cincinnati in 1903.
Today Hyde Park is known for its convenient location, excellent amenities, charming square, and mix of historic homes and new construction. The area was named by Forbes as one of America's Best Neighborhoods in 2010 and continues to reign as one of Cincinnati homebuyers' most popular neighborhoods.
Here are just a few of the great reasons to buy a house in Hyde Park, Cincinnati:
Ideal location
Options for every homebuyer
Historic charm
Safety
Great schools
Attractive amenities
Exciting community events
If you're interested in learning more, let's dig into what makes living in Hyde Park, Cincinnati, great.
Ideal Location
Located roughly five miles northeast of downtown Cincinnati, Hyde Park has captured the feeling of suburban charm with all of the amenities and convenience of living in an urban area. Boarded by Interstate 71 and U.S. Route 50, Hyde Park's location makes commuting downtown or traveling wherever you need to go a breeze.
Cincinnati itself is situated along the Ohio River, just across the border from Kentucky. Cincinnati is currently ranked as the 64th largest city in the United States and the 3rd largest in Ohio. The city is known for its historic architecture, cultural institutions, and sports teams, including the Cincinnati Reds major league baseball team and the Cincinnati Bengals professional football team.
Cincinnati was recently named one of Livability.com's Top 100 Places to Live for its economy, job opportunities, and growth. The city has also earned recognition as the nation's second most popular city for the holidays, the fifth-best baseball city, and the seventh-best city for seniors.
Options For Every Homebuyer
Whether you're looking to add your personal flair to a turn-of-the-century home or settle into a brand-new construction, the real estate options available are another great reason to buy a home in Hyde Park, Cincinnati. The median price for a house in Hyde Park is currently $389,500, with options ranging from $110,000 condos to single-family homes for $2.7 million.
Within Hyde Park's boundaries, you'll find examples of Victorian, Traditional, Cape Cod, and Transitional architecture all waiting for your family to call home. No matter what you're searching for in your next home, there's a good chance you'll find it here.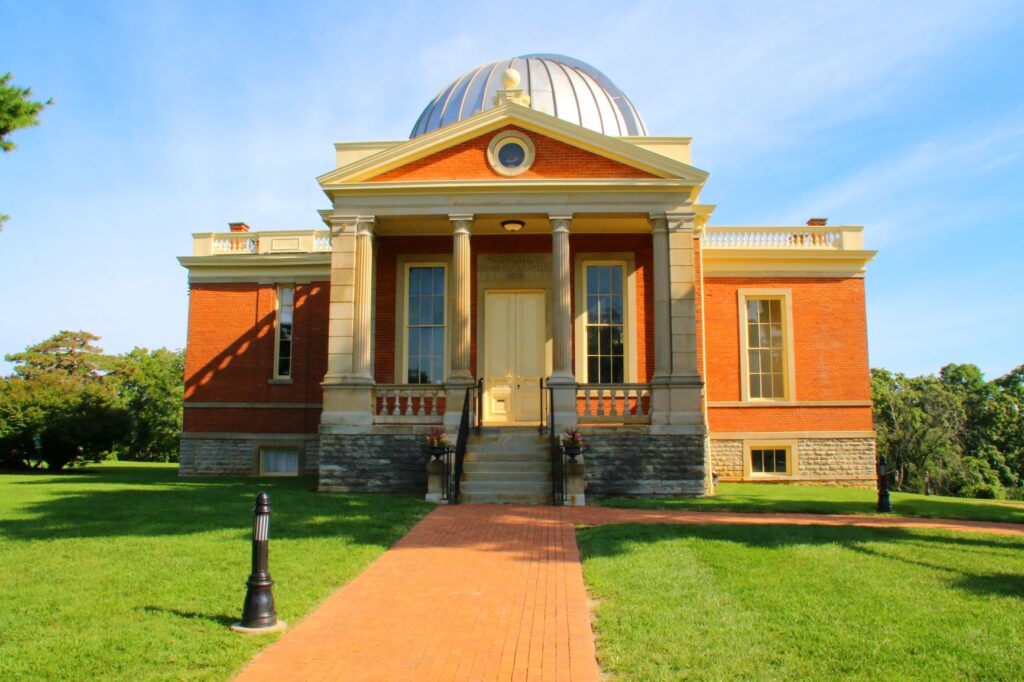 Historic Charm
Hyde Park's historical roots as an enclave for Cincinnati's wealthiest residents are evident in the architecture of its homes, businesses, and parks. The neighborhood's most popular public space, Hyde Park Square, features century-old landscaping and more than 100 unique shops, restaurants, art galleries, cafes, and other businesses.
Hyde Park is also home to historic institutions like the Cincinnati Observatory, established in its current location on Mt. Lookout in 1873 and is known as "The Birthplace of American Astronomy." Today the Observatory offers educational programs for children and adults, stargazing events for amateur astronomers, and tours.
Other historical landmarks in the Hyde Park area include:
Safety
Another great reason to buy a house in Hyde Park, Cincinnati, is the safe environment the neighborhood offers. Hyde Park is routinely named one of the safest neighborhoods in Cincinnati and is on average 89% safer than other cities in Ohio, with crime rates 17% lower than the national average.
The rates of violent crimes, such as assault and robbery, were the lowest in Hyde Park compared to other neighborhoods in the city, according to a 2019 report. While rates for property crimes, including burglary and motor vehicle theft, are slightly higher than the neighborhood's rates for violent crime, they still trend lower in Hyde Park than other Cincinnati neighborhoods.
Great Schools
If your move to Hyde Park will require a change in schools for your children, you'll find several great choices right in the neighborhood. Public and private school options in Hyde Park include:
Attractive Amenities
It's not just your actual house that makes a new place feel like home – it's the neighborhood itself, and the local options you have for dining, shopping, taking care of your family's needs.
Dining
If you need another great reason to buy a house in Hyde Park, Cincinnati, be sure to include the dining scene on your list. No matter what type of food you're looking for, your new neighborhood has fantastic options, just a quick walk or drive away.
Be sure to check out local favorites like:
Shopping
Whether you're looking for a new outfit or decor for your home, you'll find it in the shops around Hyde Park Square and the rest of the neighborhood. Add these great local options to your next shopping spree:
Living
You won't need to go far from Hyde Park to find everything your family needs in their day-to-day lives. The area is home to national grocery chains such as Whole Foods and Kroger, several banks, healthcare and dental providers, and the Hyde Park Branch of the Cincinnati Public Library.
Parks
In addition to the historic Hyde Park Square, Hyde Park is home to several spaces for enjoying the great outdoors, including Madison Park, the East Hyde Park Commons Playground, Hyde Park Golf & Country Club, and Cincinnati Country Club.
Exciting Community Events
Hyde Park's hallmarks are its collection of community events that bring neighbors together and add excitement to the area.
For an outstanding selection of local produce, dairy, eggs, and prepared food items, be sure to stop by the Hyde Park Farmer's Market. Known as Sundays in the Square, the market runs every Sunday from late May through late October. All of the market's offerings come directly from the farmers and producers themselves, making it a "seller's market" and ensuring you'll find the highest quality of products that are not just good for you but good for the community as well.
If you want to get moving for a good cause, participate in Hyde Park Blast. This annual event features a run, walk, and bike race that culminates in a beer, wine, and food festival, all benefitting Cincinnati cancer charities.
Another great reason to buy a house in Hyde Park, Cincinnati, is its long-running community art show. Entering its 55th year, the Hyde Park Square Art Show features more than 200 artists from across the country, displaying and selling art created in various mediums.
Ready to buy a house in Hyde Park, Cincinnati?
If you're ready to purchase a home surrounded by gorgeous green spaces, 18th Century architecture, and a small-town feel in a big city location, Cincinnati's Hyde Park neighborhood is waiting for you.
Get in touch today to learn more about the great reasons to buy a house in Hyde Park, Cincinnati, and the current selection of available homes.