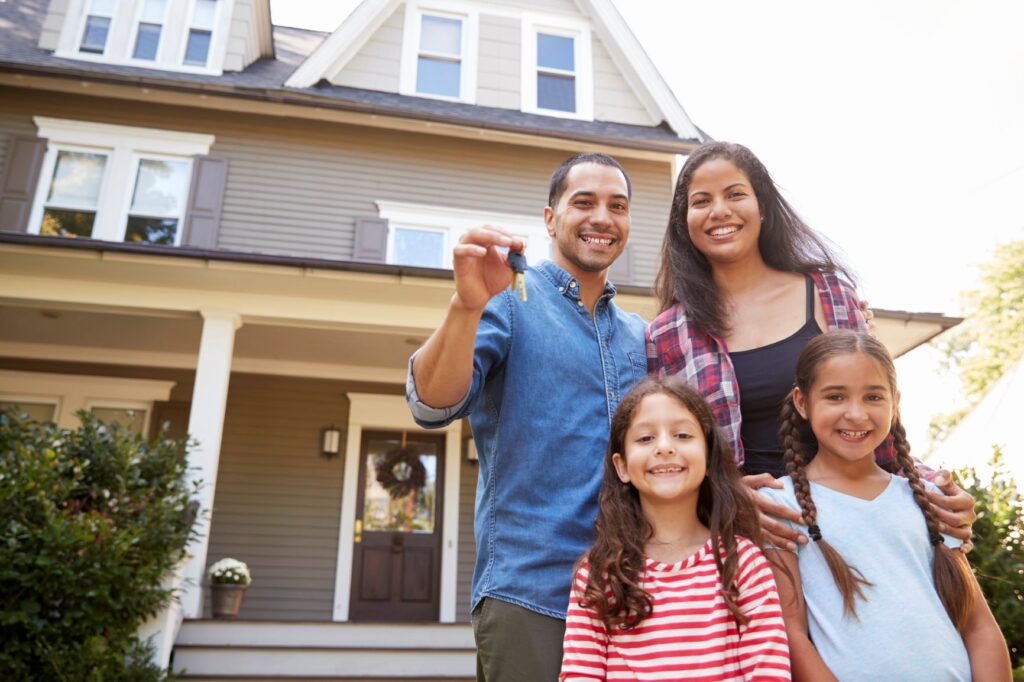 Is Oakley, Cincinnati Safe?
Oakley Cincinnati, located seven miles northeast of downtown Cincinnati, is known as one of the city's most attractive neighborhoods for young professionals. Oakley offers a great mix of homes at price points for every buyer, as well as amenities like restaurants, bars, and shops.
If you're just starting to look into buying a home in this area, one of your first questions is likely "Is Oakley, Cincinnati safe?" The answer is yes! Oakley is one of Cincinnati's safest neighborhoods. It has low crime rates and shares its borders with neighborhoods that are also some of the safest in the city.
If you're searching for a neighborhood for your family that has all of the amenities the city has to offer with a comfortable and safe suburban feel, Oakley is perfect for you.
In this post, we'll be breaking down not just Oakley's safety but the city and state's safety rankings as well. You'll learn more about:
Ohio's Crime Rates
Cincinnati's Crime Rates
Oakley's Safety Track Record
Oakley's Community Involvement
Keep reading to learn more about what makes Oakley, Cincinnati, a smart and safe choice for buying your next home.
Ohio's Crime Rates
Let's start with the big picture before we dive into Oakley, Cincinnati's crime rates. According to the Federal Bureau of Investigation's Uniform Crime Report, the state of Ohio as a whole is not only experiencing declining crime rates but has consistently fallen below the national average rates of violent crime for the last decade.
Ohio's violent crime rates, such as homicide, robbery, rape, and aggravated assault, sat at 331.9 violent crimes per 100,000 people in 2009. By 2019, that rate had fallen to 293.2 crimes per 100,000, lower than the 2019 national average of 379.4 crimes per 100,000 people.
The FBI's Unified Crime Report also tracks property crime rates, including arson, burglary, larceny-theft, and motor vehicle theft. In that area, Ohio's rates have declined over the past decade, just dropping under the national average in 2018. In 2019, the report's most recent year had data for the state's property crime rate was 2055.7 crimes per 100,000 people. The national rate of property crimes for that same year was 2109.9 crimes per 100,000 people.
Ohio also recently scored fairly well on a survey from Homes.com, which asked Americans from each state how safe they felt if they were to walk home at night on a scale of one (very unsafe) to five (very safe). The survey results found that Ohioan's perception of their state's overall safe came in at 3.58 out of five.
Wallethub.com also compiled a list of state safety rankings, which placed Ohio in the 35th spot for overall safety. The state ranked higher when it came to individual scores for road and workplace safety.
But, like with any other state, the crime and safety rankings change when you take a closer look at the different regions and cities — so let's dive into the safety record for Cincinnati.
Cincinnati's Crime Rates
If you're looking to buy a home in a city with a great mix of historic charm, big-city amenities, and electric neighborhoods, Cincinnati is for you. This mid-sized city has a great location right across the Ohio River from Kentucky. It has much lower crime rates than similarly-sized metropolitan areas like Orlando, FL, Portland, OR, San Antonio, TX, and Charlotte, NC.
Just as Ohio's overall crime rates have been decreasing in recent years, so are the City of Cincinnati rates. The Cincinnati Police Department's 2020 Year-End Crime Review found that the city's combined rates of violent and property crimes dropped 10.6% between 2019 and 2020 and were down 20.2% compared to a five-year average.
In 2004 the city had a violent crime rate of 360.5 crimes per 100,000 people. By 2018, that rate fell to 231.2 in 2018. Compared to the national average violent crime rate of 463.2 and 368.9 in 2018, Cincinnati has consistently ranked lower than the country.
The city's property crime rates have followed a similar trajectory, falling from 3671.6 per 100,000 people in 2004 to 2033.4 in 2018, below the national average property crime rate of 2199.5 for that same year.
Oakley's Crime Rates
If you're looking for a safe neighborhood in Cincinnati and Oakley is on your list, congratulations! You've picked one of the city's best neighborhoods, ranked by AreaVibes.com as the third best neighborhood in Cincinnati and the tenth best in the state of Ohio for livability.
Trulia's safety and crime map shows that Oakley has some of the lowest rates in Cincinnati, with 72% of residents reporting that the streets as well lit and 76% saying they would feel fine walking alone at night.
Over the past four years, 2,621 total crimes have been reported in Oakley. The majority of these have been property crimes, with 1,797 cases of theft, 208 burglaries, and nine unauthorized use instances reported. When it comes to violent crimes, the neighborhood had 61 incidents reported, including 33 robberies, 19 aggravated assaults, eight rapes, and one homicide. The neighborhood also had 589 minor, non-violent crimes reported over that period.
Over that same three-year period, several other Cincinnati neighborhoods racked up more than 4,000, 6,000, and even 11,000 crime reports. Compare that to Oakley, and you can see you've made a smart, safe choice for buying your home.
Area Crime Rates
Oakley has also landed on a list of Cincinnati's safest neighborhoods from Niche.com, which gives neighborhoods grades based on factors such as crime, schools, housing, nightlife, and commuting.
Also on that list are neighborhoods that border Oakley, including:
Hyde Park, to the south of Oakley
Pleasant Ridge, located north of Oakley
Kennedy Heights, located just northeast of Oakley
If you're looking to find the best neighborhood for your family and wonder if Oakley, Cincinnati is safe, just take a look at the neighborhoods around it! This area is one of the city's safest and most vibrant places to live in.
Oakley's Community Involvement
A great sign that a neighborhood has an excellent safety track record are community groups dedicated to improving safety and preventing crime in the area.
In Oakley, you can join the Oakley Community Council, a non-profit that works to preserve and improve the neighborhood for residents, businesses, and other organizations. Overall safety and pedestrian safety are just two of the issues addressed by the council's work.
The Cincinnati Police Department also operates a Neighborhood Watch program with a dedicated Oakley group and a website where residents can submit anonymous crime tips. You can take your community involvement a step further by joining in on neighborhood discussions on Nextdoor, which connects residents and allows them to start conversations about what's going on in the area, including any crime incidents.
Experience Oakley's Safety For Yourself
Is Oakley, Cincinnati safe? In this article, we've dug into the statistics that back up the fact that Oakley is indeed one of the safest and most exciting neighborhoods in Cincinnati to buy a home in. 
If you're ready to take the leap and look into buying a home in Oakley, contact me today to see what properties are currently available and make your Cincinnati homebuying dreams a reality.